Boxer braids," "KKW braids," and "Birthday braids" are the cutesy terms used to describe cornrows whenever they're worn by Kim Kardashian or Kylie Jenner as opposed to simply calling them cornrows or plaits.
Braids are nothing new, but it depends on what mainstream media outlet you ask. Last April, Cosmopolitan posted a tutorial titled, "Double Cuff Mohawk Braid," but the hairstyle being showcased was clearly cornrows. To make matters worse, Cosmo promoted the video using the subhead, "You've NEVER seen a braid like this before."
Come again?
Sure, we'll pretend that Alicia Keys didn't stun in beautifully adorned cornrows during her first couple of years in the spotlight. We'll also pretend that Beyoncé never rocked cornrows during her Destiny's Child days. And we'll act like Cicely Tyson didn't show off her cornrows in a national TV appearance years before White actress Bo Derek mainstreamed them in the 1979 film 10.
In 2014, Marie Claire tweeted that Kendall Jenner had taken braids to a "new epic level." Months later, the LA Times credited Cara Delevingne, Rita Ora and Kristen Stewart for cornrows "moving away from urban, hip-hop to chic and edgy." So, in other words, cornrows are only chic and edgy when the person wearing them is White?
For many, even the moniker "French/Dutch braids" is seen as yet another attempt to strip cornrows and other braided styles of their African roots. In all fairness, plenty of White celebrities outside the Kardashian-Jenner clan have worn cornrows, including Fergie, Justin Timberlake, Gwen Stefani, David Beckham and Jared Leto.
Within the Black community, cornrows tend to be worn more so for convenience, as well as a protective style when transitioning from relaxed to natural hair or growing the hair out until the desired length is achieved. They can also serve as a foundation for sew-ins, but cornrows had another purpose back when our ancestors were rocking them.
"History tells us cornrows originated in Africa. The intricate braiding of the hair indicated the tribe you belonged to," explains Atlanta-based cosmetologist, barber, instructor and author Toni Love. "Cornrows on women date back to at least 3000 B.C. and as far back as the nineteenth century for men, particularly in Ethiopia. Warriors and kings were identified by their braided hairstyles."
Still largely worn throughout West Africa, Sudan, and the Horn of Africa (Djibouti, Eritrea, Ethiopia and Somalia), cornrows can signify one's age, religious beliefs, kinship, marital status and wealth.
While addressing women at an entrepreneurship conference in South Africa, Atlanta-based master celebrity stylist Nancy V Brown says she noticed that cornrows are also a form of self-expression. "The women I met use shells, bottle caps, corals, fresh flowers and twigs, among other items, to adorn their cornrows and express their personalities," she says.
In the '60s and '70s, cornrows became popular thanks to the Black Power movement. More of us sought out hairstyles that reflected our heritage and slowly started rejecting White beauty standards. Notable Black celebrities, such as Nina Simone, Valerie Simpson, Roberta Flack, and Stevie Wonder also helped to push cornrows into further popularity.
Not as common during the '80s—blame it on the Jheri curl–cornrows experienced a resurgence in the '90s and 2000s. D'Angelo, Allen Iverson, Bow Wow, Ludacris, Jada Pinkett-Smith and Ciara are probably some of the first folks who come to mind.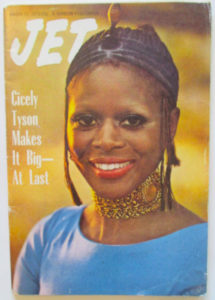 Cornrows are the result of hair that's braided flat against the scalp. The term itself stems from the nineteenth century. During that time, the majority of Black Americans worked in agriculture to provide for their families. In America, we use the term cornrows because they remind us of cornfields. In the Caribbean, however, cornrows are called canerows because they resemble sugar canes.
An intricate art form, Brown says the cornrow braiding process takes anywhere from a few minutes to several hours to complete depending on the size of the braids and the hair's density. "There's a lot of room to be creative in the styling, design and thickness," she says. "You'll often see names, faces, flowers, complex patterns and crisscrossed textures."
According to Love, two basic types of cornrows exist. "The overhand technique creates the raised look where the braids sit on top of the scalp," she explains. "Whereas the underhand technique has an inverted look and does not sit on top of the scalp."
While cornrows allow the hair to "rest," they can have the opposite effect if installed too tightly. Chicago-based healthy hair specialist Siobahn Kennedy encourages her clients to try out cornrows when they want to take a break from daily maintenance and styling, but she warns, "I don't recommend wearing cornrows any longer than two weeks to protect the integrity of the hair."
Maintenance is fairly simple. Sleeping with a silk scarf or bonnet prevents frizz—and a lightweight serum or oil keeps the scalp moisturized.
Cornrows are often a go-to hairstyle whenever we want to give our strands a much-needed break, but they're also more than that. Part of the appeal of cornrows is that they remind us of our ancestors' strength and labor. We're reminded of how some worked tirelessly out in the fields with a lifetime of hopes and dreams on their backs and how we're an extension of those hopes and dreams.
Referring to cornrows as "Boxer braids," "KKW braids" or "Birthday braids" may seem cute and harmless, but this sort of terminology erases the rich history that's woven into each braid. That kind of negligence reduces a centuries-old look to just another trend when it's so much deeper than that. And it's downright insulting when far too many Black folks are taunted, labeled as "ghetto" and discriminated against in the workplace for sporting the same exact hairstyle.
So, the next group of ill-informed folks who want to argue that addressing cultural appropriation is pointless, while claiming "we're all equal" can have several seats.
Lauryn Hill said it best: "It could all be so simple."